(Sorry for the uninspired title. Not feeling the title creativity today.)
A couple weeks ago.
A homeschool field trip
with the group from church.
Their first time skiing.
Daddy took the day off to come.
Mommy took pictures.
He gave them a lesson.
They LOVED it!
They did so great!
The boys were flying by too fast to catch many photos of them.
Soon the bunny hill wasn't enough of a challenge for her.
"I want to go up the chair lift with you, Daddy."
Up,up they went and down, down they zoomed,
her safe in Daddy's grip.


They're begging to go back.
So happy we said, "Yes," to going.
So happy they were willing to try something new and potentially hard.
So happy they're brave.
So happy they discovered a new way to make the long Michigan winter bearable fun.
So thankful....#1,260 - 1,270
blindingly white snow
winter quiet
new discoveries
child joy
unusually mild winter
snow that melts!
green grass
the hope of spring!
the hope found in Him alone
the warmth of His love
the wonder of Him
Enjoy this day He's given you!
Megan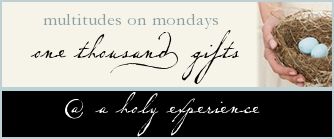 P.S. 47 seconds for the grandparents!