T

onia's words

were timely to my ears, my spirit. They came at a time when, if I'm being honest, contentment in this sparrow had been wearing thin. Not overall discontent but an ache in my heart in one area of my life for something different. I say this knowing full well that it's ME that allowed/allows this to happen. For years, it's been alternating phases of trust/contentment and yearning/discontent.
What is it that I yearn for? What's my "if only"? What's causing the discontent that I allow to seep into my spirit?
It's my farm dream. My land dream. My mind whirls with thoughts like....if only we had acreage, we could raise our own meat. We'd know where our food comes from. We could triple our garden. Nothing big, mind you. Just a rickety farmhouse to fix up on a handful of acres. If only we weren't in a neighborhood/city with animal restrictions. If only our house value hadn't plummeted. If only we weren't stuck here. If only there'd been acreage when we were buying. If only I could be on a path that looked like

hers

(envy). If only... Not healthy thinking, I know, but my honest cracked and flawed self? Yes.
Back to Tonia, in her

series of posts

entitled, "Hard Work and High Spirits", some key ideas were, "remember...commit...dream...accept...tend." Convicted, I knew I had the dreaming part down pat but not the committing or accepting. This quote she included struck a chord.....
"My task is to simplify and then go deeper, making a commitment to what remains. That's what I've been after. To care and polish what remains until it glows and comes alive with loving care."

-Sue Bender,

Plain and Simple: A Woman's Journey to the Amish
Was I caring for what we HAD been given until it glowed? Is that possible when inside I'm longing for something else? I don't think so. In five years, do I want to look back with regret on what wasn't accomplished here while I was pining away? No!
By His grace, I'm on the path of trust and acceptance and contentment. (It's a journey.) That's not to say that I don't get that pit in my stomach when we drive by a small farm for sale because I do. It can be hard but I'm trusting that He, in His perfect omni-everything, has not chosen that for us right now. Or maybe ever. He's revealing to me what He HAS already given to us, which is overly abundant. I'm committing to this little piece of land He's blessed us with. Time to get tending....
Not feeling the gratitude for these buggers lately. (Anyone have any brilliant suggestions on how to keep them off berries?)
We've committed ourselves to composting everything we can. This not-so-lovely bowl sits in my sink collecting bits and pieces until I'm ready to head out back. But it will be nourishing garden gold eventually....and that feels good.
And pallets for free, too!
Thank you, Lord, for....#1,056 - 1,065
the myriad ways You reveal Your love to me
friends who share wisdom
contentment
fresh eggs every single day
food on our plate pulled from the garden moments before
newfound desires to tend our bodies well
turquoise blue water to cool on a sweltering day
flip-flops snapping, healthy legs to carry
neighborhood kids and sprinklers
hard work unto You.....satisfaction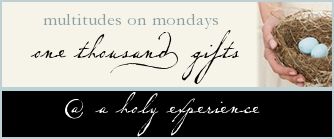 "Be joyful always; pray continually; give thanks in all circumstances, for this is God's will for you in Christ Jesus."