Seven years ago yesterday, God brought our secondborn into this world. Our firstborn was birthed via c-section and that's why I so vividly remember how shockingly warm this boy was when he was placed on my chest. The first words I said to him were, "OH! You're SO warm!"
Coming just 17 months on the heels of his big brother, our firstborn, I had a hard time imagining that I could possibly love another child as much. Would I love him the same? Would I have to work at it? But, of course, I saw that pink, round face and my heart exploded....doubling in size...making enough room to accomodate love manifold.
Now that warm baby is a little man in the making who looks not very much like his blue-eyed, chubby baby self.
He's a boy who seemingly constantly has ants in his pants. A boy who will play with his little sister for hours. A boy who can shimmy to the top of any light pole or swingset or tree faster than you can say, "Be careful!"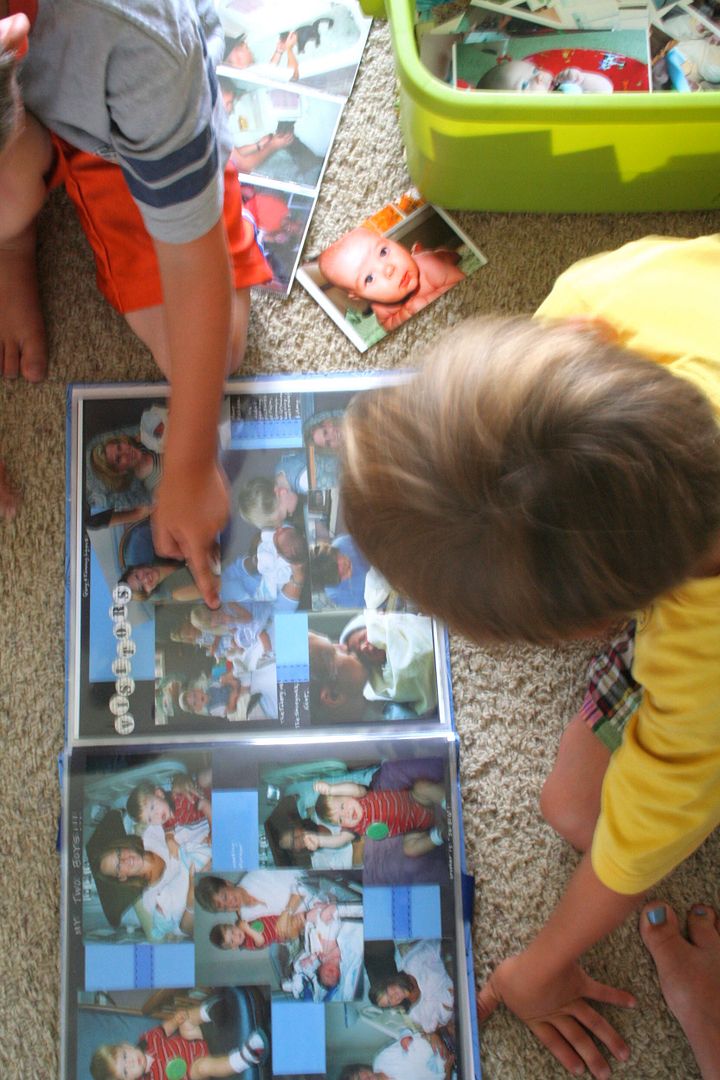 He's a boy who looks up to his big brother but moves to the beat of his own drum. A boy who never complains about hand-me-downs. A boy who would rather draw than read. A boy who is a talented wild animal handler...who would like to be Steve Irwin when he grows up. A boy who offers Jesus thoughtful prayers. A boy who is endlessly curious.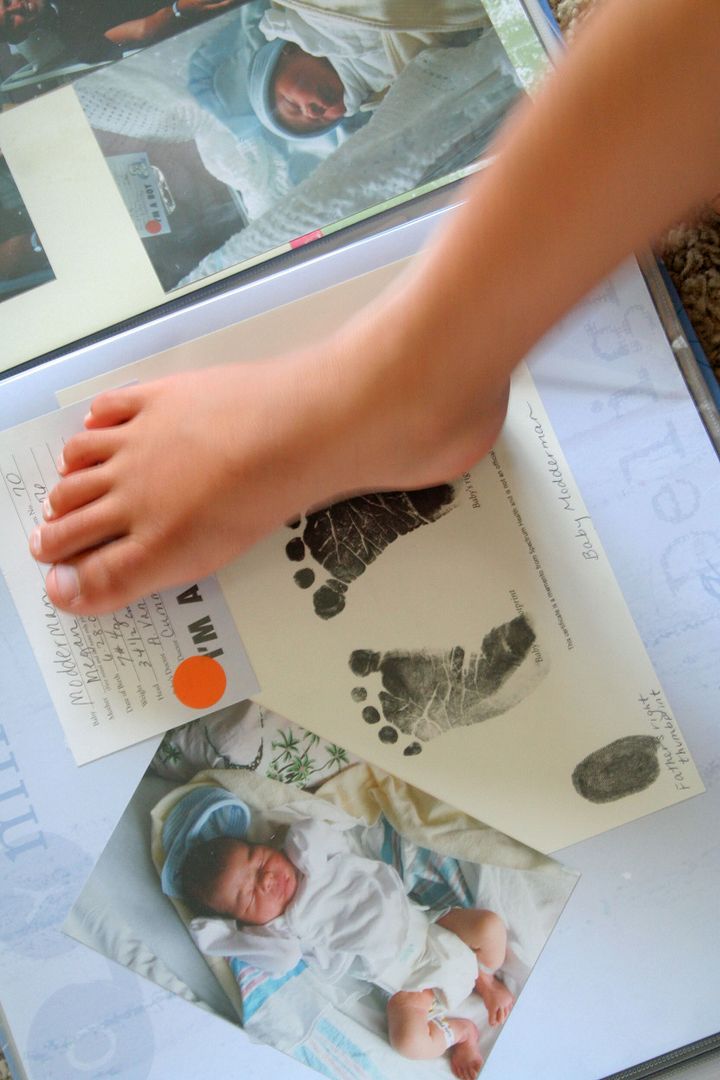 He's a sweet and salty boy who asks for a pirate birthday and scavenger hunt and requests BBQ chicken drumsticks and banana bread for his birthday meal.
A boy who doesn't notice or care that his present is wrapped in a brown paper grocery bag! :)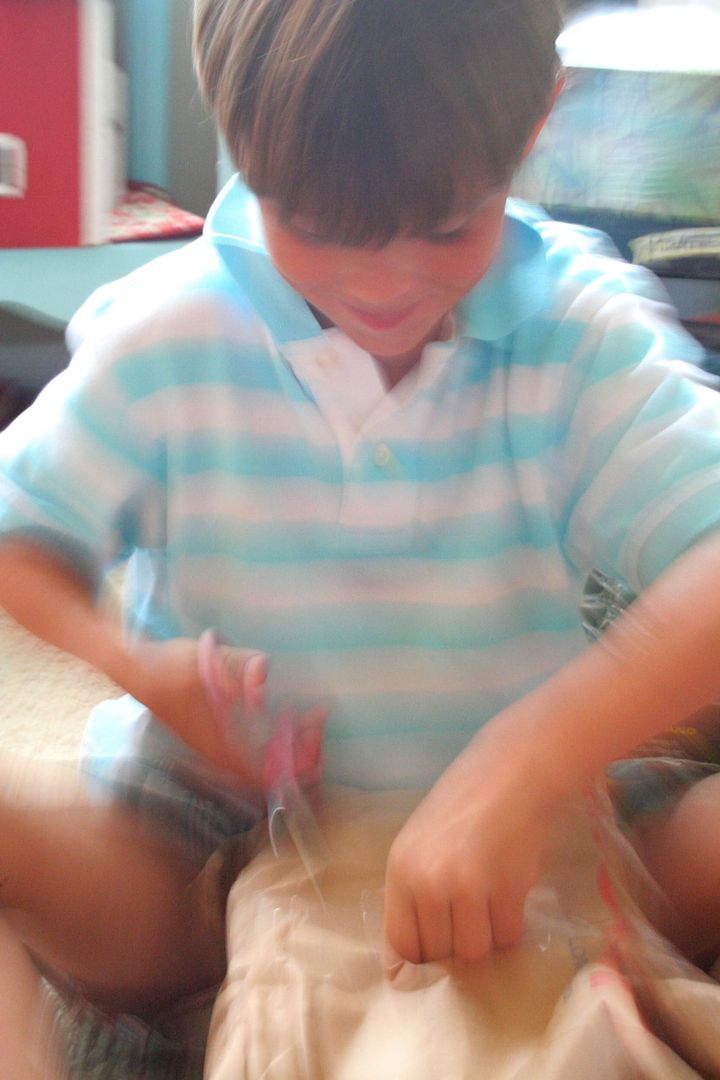 He's definitely a boy who NEVER, EVER fails to make us laugh. And who has a sister who is just as goofy as he is!
I get these waves of feeling like, "today 7, tomorrow 17". I'm so very mindful of how fleeting his childhood is. I can still just barely hold him. He's still stumbles up to me for a groggy but cheerful hug every morning. He still asks me for a kiss at night.
I'm infinitely thankful to God for giving us the
gift
of Oliver, a one-of-a-kind creation.
"

Behold, children are a heritage from the LORD,
the fruit of the womb a reward
."