T
his recipe actually has no cream in it (for once) but these yummy bars are creamy and chocolately. Crunchy and nutty, too. My hubby gobbles these up (chocolate anything doesn't last long around here) and Lucy had fun getting her hands messy to help.
My Mom used to make these but I'm not sure where she got the recipe from. It's a common recipe so you might have made these already. But in case not, ENJOY!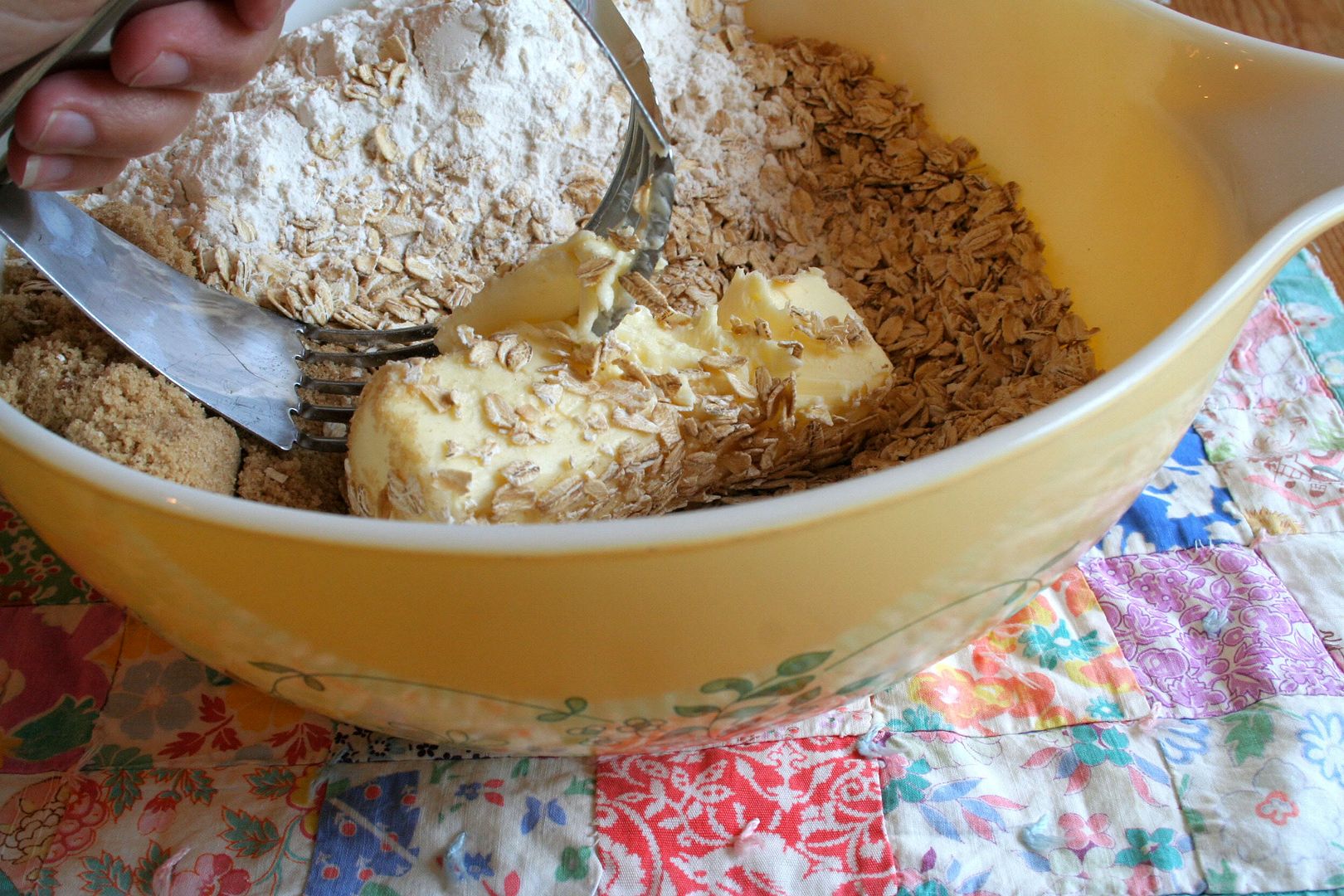 Preheat oven to 350 degrees. Mix together 1 cup (2 sticks, softened) butter, 2-1/2 cups flour, 2 cups rolled oats, 1-1/2 cups brown sugar, 1 teaspoon baking soda, 1/2 teaspoon salt WELL until nice and crumbly....by hand, not in the mixer.
Press 2/3 of that mixture into a 9x13 or even 15x10 pan (sprayed with non-stick oil). Then melt one package of chocolate chips with one 14oz can of sweetened condensed milk AND 2 tablespoons of butter over LOW heat until the chips are just melted. Be very careful not to overcook. I turn the heat off when there are still a few chips unmelted and then stir, stir, stir.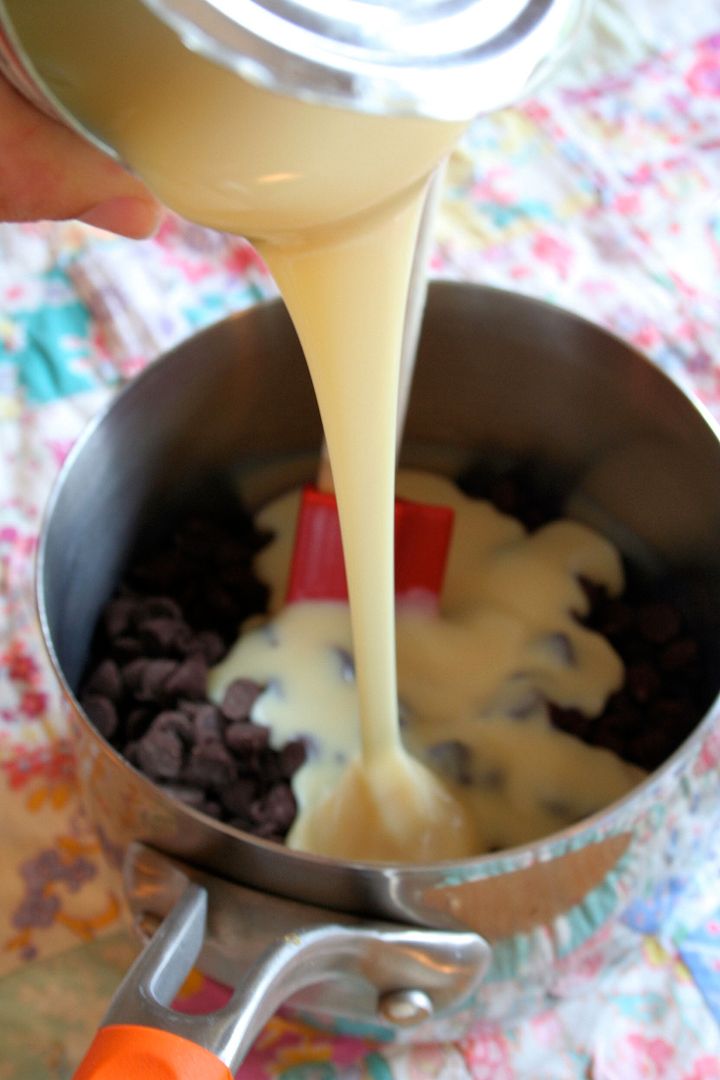 Pour over the crust, spread out evenly.
Next you or your helper will need to sprinkle the remaining oat mixture over top. I like to add to chopped pecans to the very top....mmmmm.
(Yes, she was in her jammies for that entire rainy day
and yes, her cheeks are smeared with chocolate that I
may
have let her lick off of the spatula. :) )
Bake for about 20-25 minutes until the top and edges are starting to brown.
Yummy, oaty, crunchy, chocolately goodness! Great for a rainy day like it's been here.
Taste and see He is good!